On Sunday the 18th October we will be planting up two new barrels that will placed on the green outside the Epping fire station.You are welcome to join us at 10.00am to help us plant them up.
The Epping flower shop owner Tracey is kindly sponsoring Epping in bloom by donating all the plants for both wooden barrels.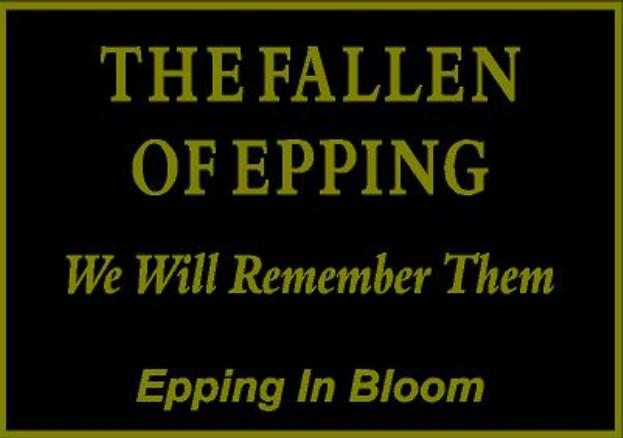 One of the barrels is being planted in honor of the fallen.We asked John Duffel from the royal British Legion to choose the words for the remembrance barrel plaque.John will be coming along on Sunday with some of his members to help us plant the barrels.He is delighted that we are planting a barrel in this part of the town to honor the hero's.Afterwards he has kindly invited us for refreshments which will be served in the Hemnall street social club.
We shall keep you all posted on any new planting sites and look forward to hearing from anyone wanting to join the Epping in bloom team.
Please email us at eppinginbloom@gmail.com
Kind Regards
Victoria Robertson
Chairmen